GARY JAMES NOW PROVIDES WEDDING AND CORPORATE ENTERTAINMENT IN MORPETH, ASHINGTON AND ALL COUNTIES AND AREAS IN THE NORTHUMBERLAND AREA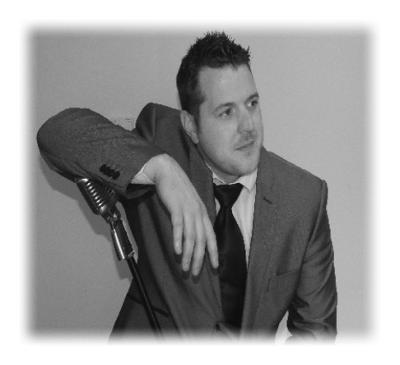 Gary James is one of the leading Weddings & Events singers/entertainers in the UK & North East of England covering more than 100 wedding's & over 120 corporate and private functions each year. Gary, is a very popular choice for entertainment in County Durham, Newcastle, Sunderland, Northumberland Teesside and all the major cities and Counties across the UK.
Gary offers amazing entertainment on a very high and professional level wowing brides and guests with his silky effortless vocals and charm. Gary has a very large selection of songs and covers all genres ensuring there is something for all ages.
Gary has proven time and time again why he is the No1 choice, ensuring all your entertainment worries disappear. This is something Gary prides himself on, helping your Special day or event run smoothly from start to finish.
The Ceremony
a selection of chosen songs picked by the client to be played during the ceremony, including 2 songs performed live during the signing of the register
Providing all background music to avoid any awkward silences
ceremony (secret singer)
Gary offers this very unique and special service, posing as a guest within the Church/ceremony venue, when the time is right, on cue, Gary will stand up, and WOW your guests with a full live performance of chosen songs that really mean a lot you the special couple. This is really proven very very popular!
Pre Wedding breakfast (drinks reception)
Gary James has a wide range of popular love ballads. He is often asked to perform these giving a nice ambient feel as your guest's await the happy couple returning from their photo shoot. Ensuring your guests are occupied all all times with LIVE Entertainment
Wedding breakfast (up-tempo or laid back performance available)
For the Wedding Breakfast Gary James provides only the finest swing & jazz numbers creating class & elegance to your meal. While singing timeless classics he encourages audience participation, interaction and atmosphere throughout!
A more up tempo performance is available upon request or you can include his "New Wow Factor" Singing Waiters Show
Evening entertainment
This is where the party begins! Gary James can return to entertain the evening guests with LIVE singing performances. You can also choose Gary to provide a state of the art disco either manned by himself when booking his Singing services. Gary James provides a great range of songs & upbeat singing performances whilst incorporating a state of the art DJ/Disco Service like no other.
THIS INCLUDES THE FIRST DANCE LIVE