Adding The Ultimate Surprise Element to any Wedding or Function
The North East's No.1 Singing Waiters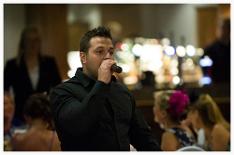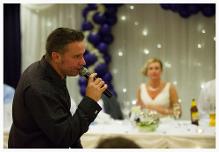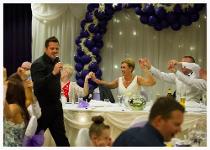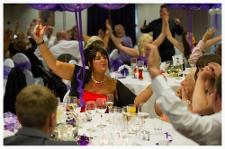 When looking for wedding entertainment look no further than James Entertainments!!
Gary James & The Team provide an amazing "Singing Waiters" Wedding Breakfast show,
Our personal touch and amazing jaw dropping scenarios help in creating a truly unique form of Surprise Entertainment guaranteed to give you the WOW factor. Perfect as Wedding Entertainment or corporate function.
We are also the only Singing Waiters to put our money where our mouth is with our Money Back Guarantee. If we don't make your guests smile and clap by the end of the first song, we will give you your money back.
We have convinced many clients in the past, resulting in them believing our acted out scenarios are 100% genuine. Creating the ULTIMATE SHOCK FACTOR within the room. Once we have carried out our waiting services (Serving guests with food and drinks) We introduce a scenario before entertaining the guests with a "All Singing All Dancing" LIVE performance.
This is the kind of reaction we get from wedding guests. the shock factor of how real and convincing our role playing and scenarios can be!! 100% believable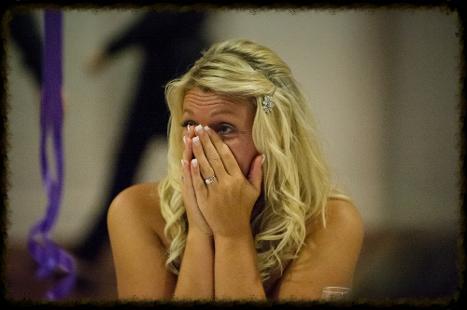 You can include this service to accompany any other package that Gary James offers
(Below)The Singing Waiters in action at The Gosforth Marriott
Just fill in the Contact form directly underneath and we will get some information sent out to you along with a promo DVD of previous performances.
We can include all details our

scenarios

, along with a full personalised quote quote. We can work out what will work best for you, and how we can make "Your Big Day" work.
Get in Touch about the Singing Waiters